Thinking Spring!
Time to consider your Spring and Summer projects!
So we are now into the Spring season! While the weather is on a bit of a roller coaster the days continue to come and go! The warm weather is coming 🙂 so now is the time to start thinking about what project you would like to tackle! Something small? Something big? Maybe just an addition piece of furniture, or possible a bench for your garden, or maybe even an outdoor kitchen!
The great thing about this store is that there is lots of variety when it comes to projects! You will most likely find some if not all of the supplies that you will need for your project!
Another simple option could be putting a mirror in or a coat rack or a bench can completely change the look of a space in your home to create a new look.
Maybe you are thinking about gardening!
To create a unique look sometimes a little imagination is needed to create a place of peace and enjoyment! We have some great ideas here for that as well! Looking for planter pots or a bench or some interesting wood pieces to add to your back yard paradise is all it takes!
Maybe something a simple as adding a really nice window box for flowers or herbs! Definitely come and check out our beautiful selection of volunteer handmade window boxes of all shapes and sizes.
Perhaps your patio needs a bit of a lift! How about a coffee table painted in a beautiful bright color?
It is the simple touches that often make an area a special place to be.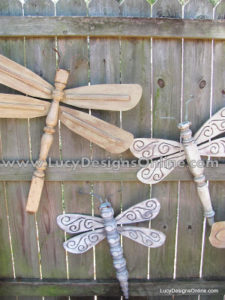 As you can see by the pictures above, we have lots of great ideas and selection to be sure!
We look forward to seeing you soon! 🙂
Peggy
Manager of  (the NACE Store) – New Again Store
New Again Construction Essentials, 5108 King St. Beamsville On., Phone: 289-566-8463
New Again Store Facebook Page 
Store Hours: Monday to Friday 9 AM to 5 PM, Saturday 9 AM to 4 PM, Sunday Closed
We provide  gently used building supplies, kitchens, décor, appliances and much more for a fraction of the retail price.